Tampa Convention Exhibits
Conventions are definitely something every business needs to attend. They are great opportunities for you to connect with industry experts, attract potential clients, engage targeted buyers, and even observe your competition. In order to do all these successfully, you'll need attractive, engaging, informative, and effective convention exhibits. That's exactly what we at Xpo Displays deliver!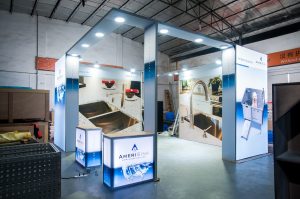 We are a trusted Tampa signage, graphics, and display provider for many years, and we are passionate about helping organizations like you succeed and grow. We do this by being a reliable supplier of convention exhibits that not only make you appealing but also help you achieve the exact results that you're expecting—leads, sales, partnerships, network, brand exposure. We make sure that the time, effort, and resources you put in to join conventions are well worth it.
Xpo Displays has been a provider of convention exhibits for many years now, and over the years we've learned that the quality of the convention exhibit a business can get heavily depends on the budget that they're working with. Joining a convention is definitely going to require some investment. You'll need to pay for travel expenses, lodging, daily wages, food, etc. and a convention exhibit is something you'll have to add to the budget as well.
Xpo Displays understands that staying within the budget can be a challenge, and this is why we offer more than just attractive exhibits. We give you the best quality exhibits for the best price. We offer you value for your money by delivering convention exhibits designed and built to maximize your return on investment.
Call Xpo Displays today at (407) 519-9116 for your Free Consultation!
Attract Your Ideal Buyers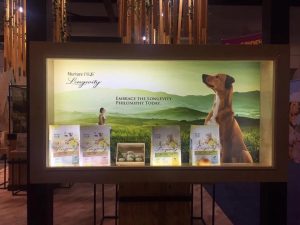 Convention exhibits by Xpo Displays are specially designed, fabricated, and installed to achieve your event goals by clearly conveying your specific brand message to your target market and bringing them further along the sales funnel. You really can't do all these with generic, off-the-shelf types of exhibits, which is why we make sure that the signage we create is carefully based on your branding, business goals, target market, location, products/services, and even budget.
Already have an exhibit in mind for the convention you're attending? We at Xpo Displays have the talent, team, and technology to bring your ideas to life. If you're not sure just how to go about things yet, our team is also equipped and experienced to help you out. We listen to what you want and what you expect, provide you with your available options, give you honest advice, as well as professional feedback so that you not only get a convention exhibit that works, but one that is of the best quality for the best price.




Here at Xpo Displays, we are ready to give you excellent service and support throughout the entire process—from design, material selection, printing, fabrication, customization, installation, dismantling, and even storage your exhibit and elements til the next convention.
Xpo Displays is your ideal partner for conventions, trade shows, conferences, product launches, and other corporate events! We look forward to custom delivering only the best exhibits to you.
Convention Displays That Get Results
While corporate conventions offer amazing business opportunities and brand exposure, not all companies join all the conventions out there. Some go to just a couple of events throughout the year while others book every convention they can. However often you wish to attend a corporate convention, Xpo Displays knows that you definitely don't want your presence to be easily ignored and quickly forgotten. The goal is to get your target audience to notice, approach, and engage with you in your space, and a fascinating, brand-cohesive convention exhibit plays a vital role in achieving this.
We at Xpo Displays are passionate about providing our Tampa, FL clients with convention exhibits specially designed and fully customized to stand out from competition and distraction in any corporate event. Whether you're looking to purchase your own exhibit or just rent one, Xpo Displays is ready to provide you with your display needs that come with customizable elements. Your success is our success, and we aim to provide you with excellent quality exhibits that can bring in targeted traffic to your space.
Event Organizer Partner
Xpo Displays has been a full-service signage, graphics, and display supplier for many years now and we've successfully handled projects for a variety of clients, including convention organizers! Xpo Displays is a trusted event signs supplier as well as referral partner for attendees looking to purchase or rent convention exhibits.
We provide wayfinding signs, promotional banners, flags, vinyl backdrops, registration counters, promotional displays, you name it! Xpo Displays delivers affordable solutions to your signage and display needs. If you already have branding guidelines and designs for your convention, we can bring your materials to life with high quality, large format printers. If you don't, then our strong team of graphic designers can help you out by making a visual representation of your unique design ideas and concepts.
From design, printing, fabrication, installation, dismantling, and even storage, Xpo Displays is here to help make your convention a huge success!
Quality & Results, Delivered On Time
We at Xpo Displays are passionate about creating customized, brand-cohesive, high-quality signs, graphics, and displays to be used in conventions. Whether you are an organizer or an exhibitor, we have what you need to get noticed and get targeted traffic into your space. We are your local Tampa partner for all event display needs and we're excited to provide you with the best exhibits for the best price.
Contact Xpo Displays today at (407) 519-9116 for your Free Consultation!