St. Petersburg Trade Show Labor
Setting up and taking down your trade show display may look and sound like a huge chore, but they're actually capable of making or breaking the event for you. No matter how attractive your displays are, they won't be as effective if they're not set up the way they should be. This is where excellent trade show labor companies come in.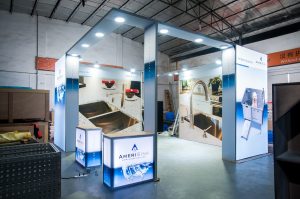 Don't get us wrong, of course you can do all the work yourself…and if you've got the skill and experience, you can do a flawless job at it. However, if you're still new to the task, working with a team of professional installation and dismantling specialists can save a lot of effort, time, and even money. You can always set up and take down your booths and displays yourself, but there's nothing like peace of mind and hassle-free operations that trade show labor companies can give you.
Xpo Displays is a full-service sign, graphic, and display fabricator, but we don't just stop at delivering your displays and booths to you…our start-to-finish process includes installing as well as dismantling them at your event venues. And we're proud to say we do this right and we do this quick. We have been in the industry for many years and we cater to clients from various places, with various businesses, attending various events. Our goal is to help you impress, inform, impact, and increase sales during trade shows, and one way we do that is by giving you the best trade show labor services in St. Petersburg.
Whether you already have a booth or you still need one made, Xpo Displays is ready to help you whichever trade show preparation stage you are in. From design to dismantling, we're ready to make your event a successful one.
Call Xpo Displays today at (407) 519-9116 for your Free Consultation!
Hassle-Free Trade Show Exhibiting
Prepping for a trade show can be overwhelming for many people, and if there's anything we at Xpo Displays want to do for our clients, it's to make sure that you don't have to worry about the installation and dismantling of your displays. And we do this by delivering flawless trade show labor that's quick and meticulous so that when it's show time, you're on time and on point.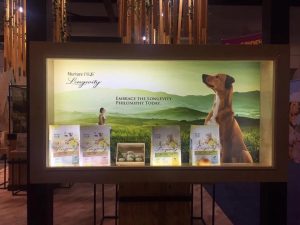 Xpo Displays has successfully handled projects for countless clients in countless events here in the St. Petersburg, FL area so we know exactly what needs to be done and how fast we need to move. If you're participating in a trade show that has an installation provider contracted, our union-trained team works closely with them to make sure that your display is ready for the event. And when it's time to pack up, we make sure everything is done in a careful and organized manner.
Having been in the industry for a number of years, we understand that every client has unique needs. Some need to have booths and displays custom-crafted, some want to rent these out, and some just need help with the setup and take-down. Xpo Displays is equipped with the knowledge, experience, and manpower to provide you with solutions to all your trade show needs, including display fabrication, display rental, and trade show labor.
Expert Trade Show Display Support
Doing an exhibit for a trade show is not as simple as you may think. There are trade show union rules and jurisdictions that one needs to keep in mind and adhere to in order to successfully set up and display. Trade show labor rules vary from one convention center to the next and can even change every year, so if you don't know what you're allowed to do, what you're not supposed to do, what requirements you need to prepare, and the schedule you need to follow, then it's possible that you'll encounter a few hitches along the way.
We at Xpo Displays are dedicated to give you a hitch-free, hassle-free installation and dismantling process. This is exactly why our team of trade show labor experts are all union-trained and knowledgeable on the guidelines and policies in the business. Regardless of venue and location, you can be sure that Xpo Displays has everything in check. We take care of both physical and mental work when setting up and taking down your exhibits and displays.
Equipped with the skills, knowledge, and experience, Xpo Displays is careful, thorough, organized, and efficient when installing and dismantling for you. Whether you're joining a trade show, conference, convention, or other event, we are at your service.
Full-Service Custom Display Company
Here at Xpo Displays, we are driven to design, create, customize, assemble, and dismantle trade show displays that help you achieve your goals. Whether your goal is to promote your brand, enter a new market, generate more leads, book more clients, or do business-to-business trading, we at Xpo Displays are committed to providing the trade show displays and trade show labor to make that all happen for you.
We start our process off with a free initial consultation. This involves our trade show labor experts meet with you to talk about the details of the event, what your trade show needs are, and how Xpo Displays can help you out with them. This discussion should include what your business is about, what your goals are for the event, what display ideas you have in mind, when your deadline is, how much you are allocating for the project, and what questions and concerns you may have.
When we have the necessary information about your project, we should be able to show and explain to you what your available options are. Our team of experienced trade show installation and dismantling specialists can provide you with the assistance, guidance, and professional insight that you need to choose the trade show solutions that best suit your needs.
For clients who are interested in our trade show labor services, our team would still need to know some important information about your project in order to provide a proper estimate for cost and installation time. These two aspects can vary depending on factors such as booth type, size, design, system, etc. Some can take minutes to install and dismantle, while some can take days. This is why our team works very closely and very carefully with yours so that everything is done properly and efficiently.
You don't have to worry about rushing to your site to set up your exhibit, you have more important things to deal with. Xpo Displays has been in the industry for many years now so we know what we need to do, what we need to look out for, and what we should avoid (like forgetting the extension cord!). Let us take care of that for you!
Free Consultation
Xpo Displays is passionate about helping St. Petersburg businesses make a great impression and make a huge impact during trade shows. We do this by providing high quality and eye-catching custom displays and exhibits and by making sure that these are transported, installed, and dismantled with the highest level of expertise and care. And of course, we make sure that you get excellent start-to-finish customer support from our team should you have questions and concerns.
From our free initial consultation, to design, to fabrication, to customization, to installation, to dismantling, Xpo Displays is here for you! Whether you want to start the entire process with us or you've already done that with another display manufacturing company and just need our installation and dismantling service, Xpo Displays are ready to meet your trade show needs in any way we can and in the highest level of service possible.
Contact Xpo Displays today at (407) 519-9116 for your Free Consultation!